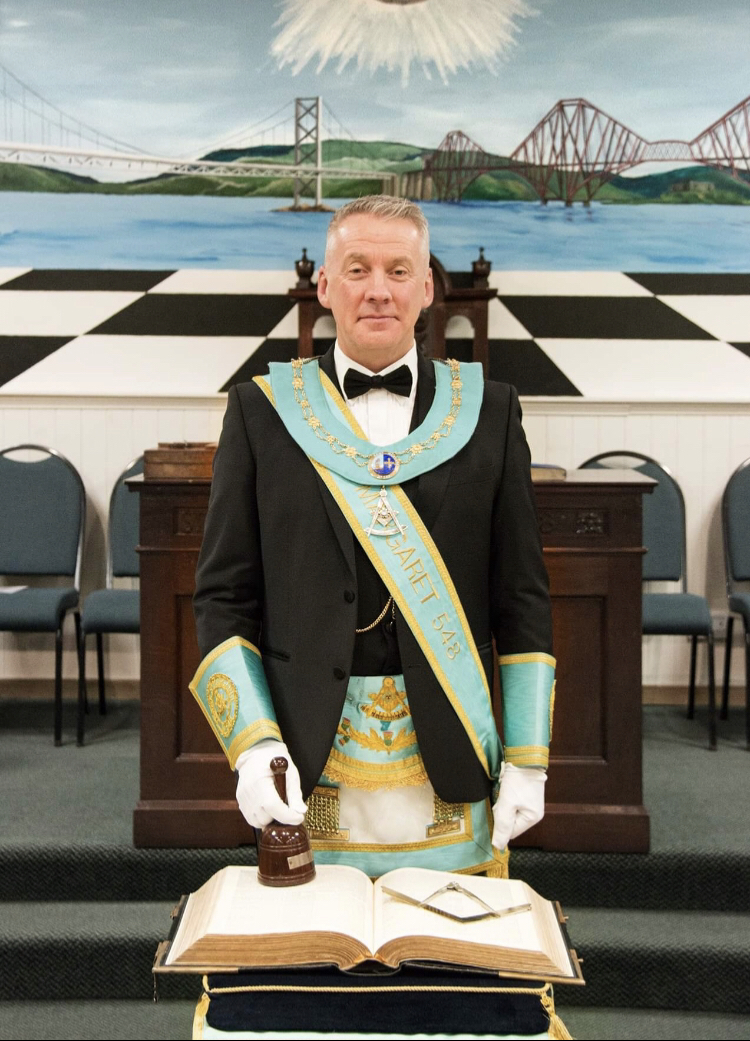 Masters Welcome
It is a great honour to be RWM of Lodge St Margaret. My aims as Master are to maintain the traditions of the Lodge, as well as look to the future with tools such as Social Media, and bring the Lodge firmly into community life in South Queensferry.
My first few months in office have been very busy, and very rewarding. The Annual Burn's Supper and Annual Ball were both successful, and these events are already organised for next year. The lodge has been very fortunate to initiate three new gentlemen into freemasonry, who have all contributed well to the lodge in their own ways.
The lodge continues to be active in charitable work in the community, and our links with the Jimmy Liddell Memorial Dinner have also helped raise much needed funds for local charities.
Our lodge visits have been wide and varied this year, with visits within and out with the Province of Linlithgowshire, as well as visits to installations in the English and Danish Constitutions.
It has certainly been a busy year, and the brethren of 548 have all supported the Lodge well, with more of the same to come for many a year ahead.
Next Meetings
March 12th – 1st Degree
March 26th – 3rd Degree
April 9th – Mark Degree
April 23rd – 2nd Degree
Lodge St. Margaret meet on the 2nd and 4th Tuesday of the month
RWM Visits
March 18th – Lodge Polkemmat 972 (3rd Degree)
March 19th – Lodge St. John Mid Calder 272 (2nd Degree)
March 20th – Lodge Kirkliston Maitland 482 (2nd Degree)
March 21st – Lodge Buchan St. John 636 (2nd Degree)
March 22nd – Lodge Kirknewton and Ratho 85 (2nd Degree)
Hire our hall
St Margaret's Lodge Hall can be hired for a wide range of events.